PAIN RELIEF SPECIALISTS
As interventional pain medicine specialists, our goal is to replace weakness, pain and limitation… with knowledge, relief and hope. We're pain management doctors who specialize in spine, neck, and back pain. Now accepting new patients at our 8 Los Angeles area locations.
Los Angeles Pain Management Clinic
Advanced Pain Medical Group was founded by Dr. Paul B. Johnson and Dr. Vimal S. Lala. Anesthesiologists and pain medicine physicians, Dr. Johnson and Dr. Lala were fellowship trained at the premier pain medicine program in the country – the University of California, Los Angeles. We treat the whole body by relieving both acute and chronic pain in the head, neck, back, arms, and legs.
We have five convenient locations across Los Angeles County, Ventura County, and Kern County, California to serve you. We treat a variety of painful medical conditions, but please get in touch to learn more about which treatment options might be best for your unique situation.
Virtual Appointments Offered
In an additional effort to protect from and stop the spread of COVID-19, we are offering telehealth visits for our patients. 
Meet Our Doctors
We look forward to helping you live a more comfortable life.
Santa Monica-born Dr. Paul B. Johnson moved as a boy with his family to Reno, Nevada, where he would eventually enroll in undergraduate studies…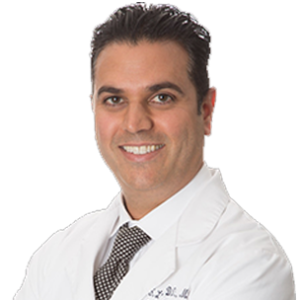 Born in London, England, Dr. Vimal S. Lala moved with his family to California in 1978. After receiving his undergraduate degree…
Dr. Goonjan Shah grew up in Michigan. He obtained a degree in chemical engineering from Columbia University in New York. From there…
Pain Treatment Is Our Practice.
We provide spine pain, back pain, lower back pain, and sciatic nerve pain solutions using the latest advancements in the medical field. Pain relief comes from treating each patient's unique symptoms after thorough consultation and  proper diagnosis. We accept insurance, cash payers, and offer CareCredit financing. Learn more about our payment options.
We treat athletes with sports injuries, car accident patients, and patients with painful conditions, injuries, and disabilities, and those with migraines and chronic headaches. Some of our treatment options include Platelet Rich Plasma injections, Stem Cell Therapy, and other injections. We also work with attorneys with personal injury cases who require proper medical documentation for legal action. 
It's best to come in for a consultation to get started. Choose the Los Angeles County, Ventura County, or Kern County location closest to you. 
Currently accepting new patients  – get in touch to schedule a new patient or follow up appointment. 
Degenerative Disc Disease
Spondylosis
Tendonitis
Bursitis
Chronic Pain
Advanced Pain Medical offers solutions for spine pain, back pain, lower back pain, and sciatic nerve pain. Get help in West Hills, CA or at one of our locations in Southern California.